External Manpower Management Module Under iHRMS Punjab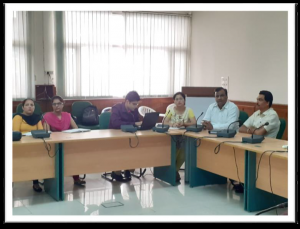 On directions from Government of Punjab, NIC Punjab has developed a module for capturing the information related to the manpower hired through outsourced agencies and manpower recruited by different departments on contract basis and labour hired on contract by various executing agencies.The reason for making it as a module of iHRMS is that many retired employees &
contractual employees from state government are rehired on contract and their data is already available in iHRMS databases and can be fetched directly which is already authenticated.
Second reason for development and implementation of this module is that Government of Punjab spent huge amount of money as remunerations to these workers. With the implementation of this module the government will be in command to control hiring of unwanted manpower and saving money on one hand and on the other hand various fraudulent practices can be checked and controlled
with available data and administrative controls.
In the first phase entry forms of this modules are developed after long deliberation with higher authorities. In the next phase the payments made to these agencies, contractors would be routed and controlled. In order to undertake pilot testing, the Department Of Water Supply and Deputy Commissioner Office Patiala are selected.Before pilot implementation, the software flow including various entry forms were demonstrated to the employees from these two departments in the presence of senior functionaries of both departments.